improvisation session
Lander Gyselinck and Jozef Dumoulin at Cloud Seven
Drummer Lander Gyselinck and Pianist Jozef Dumoulin join us at Cloud Seven for an improvisation session in the context of the exhibition Rooms of Resonance.
19:00 - 23:00
15

Quai du Commerce 7, 1000 Bruxelles
Interested ?
Book your entrance ticket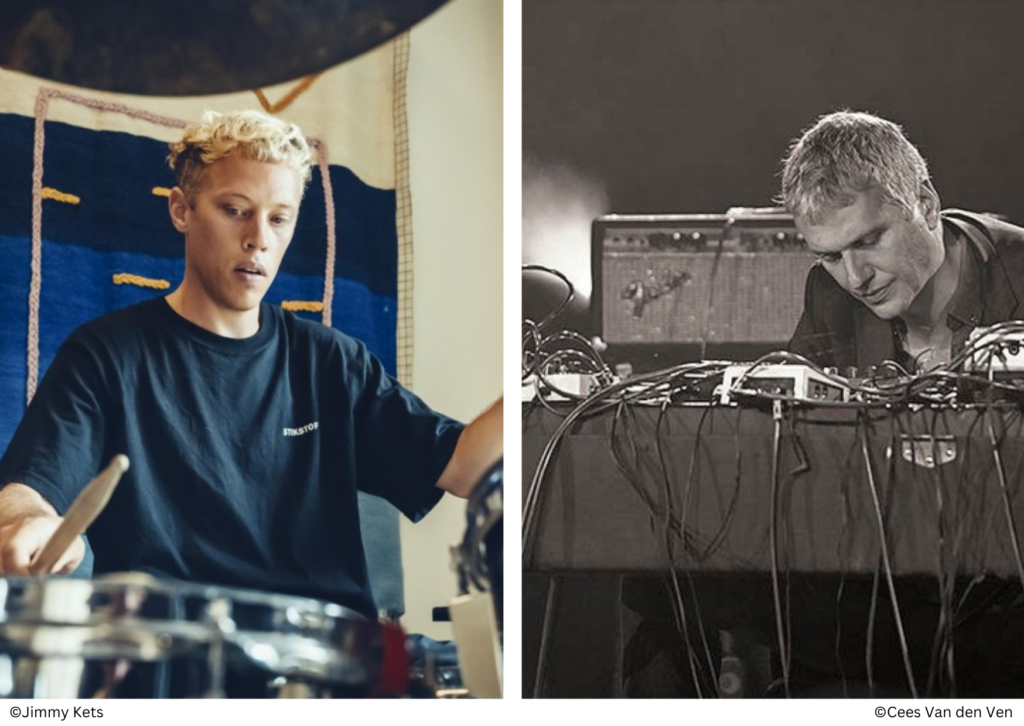 Lander Gyselinck, is a drummer who performs in a unique style driven by energy, soul, passion and knowledge.  He seeks for ways to create cross-pollinations between two worlds that might seem rather apart.
Pianist Jozef Dumoulin redefined the Fender Rhodes keyboard through a scope that is at the same time fully contemporary, eclectic and highly personal. He is known for his open and luminous approach to the piano and to music in general, always anchored in tradition without being burdened by it.
Join us for a visit of the exhibition Rooms of Resonance in the presence of the curators followed by an improvisation session, during which Gyselinck and Dumoulin will search for the resonance in each other and between them and the space.
Cloud Seven members are invited for free, please be sure to reserve your spot. Other attendees must purchase a ticket that includes one free drink and light snacks.
Programme
19:00 Free visit of the exhibition
20:30 Improvisation session (40 min)
21:30 Drinks and light snacks