Lecture, Conversation and drinks
John C. Welchman and Koen van den Broek about "Out of place": Captivating meeting
Cloud Seven is hosting MER B&L in their upcoming publication on the oeuvre of Belgian artist Koen van den Broek by the author John C. Welchman. The event announces the publication of the first comprehensive monograph of one of Belgium's most distinguished painters active today.
15:30 - 19:00
Free

En

Quai du Commerce 7, 1000 Bruxelles
Interested ?
RSVP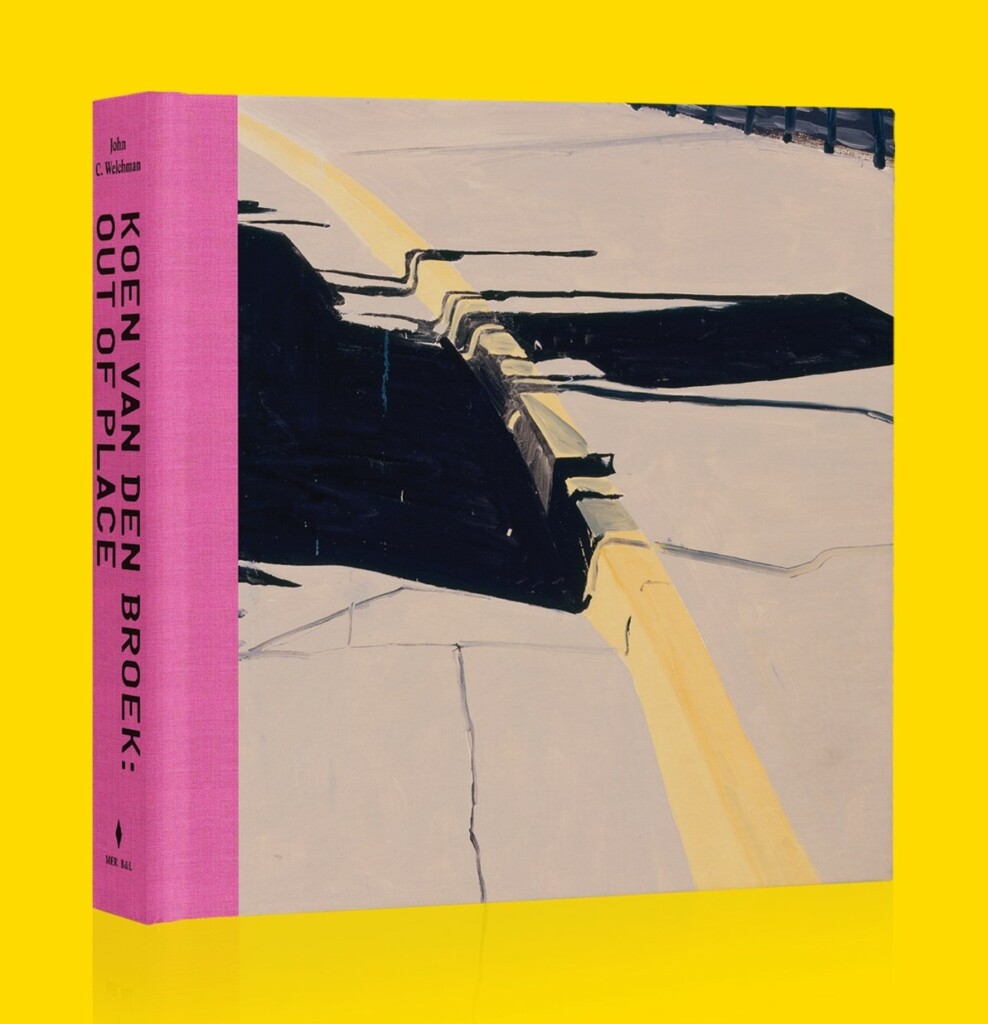 Koen van den Broek – Out of Place
In Out of Place, noted LA-based art historian John C. Welchman offers a tour-de-force discussion of the first 25 years of Koen van den Broek's work. The book is partly chronological, partly attentive to the genres, styles, media and concepts around which the artist has innovated, from painting to public space.
Welchman unpacks a wide spectrum of references and allusions—to Mondrian, Malevich, Matisse, Rothko and many other modernist artists; to postwar photographies; to the art cinemas of the 1960s and '70s; and to the history of freeways, interstates and the evolution of the singular urban fabrics of the United States. He offers exciting new accounts of the defining orientation of the first decade of van den Broek's painting as it entered into pathbreaking pictorial dialogues with borders, shadows and cracks. The second part of the monograph takes up with a frankly surprising range of ideas and issues connected to figures, identities, landscape, ecology, appropriation, opera, and institutions … and to the striking material appurtenances of Formula 1 racing.
→ Click here to pre-order the book
Meet the author: John C. Welchman
John C. Welchman is Distinguished Professor of Art History, Theory and Criticism, University of California, San Diego and Founding Director and Chair Emeritus, Mike Kelley Foundation for the Arts. He is the author, co-author or editor of more than a hundred books and catalogues, including On the Last Afternoon: Disrupted Ecologies in the Work of Joyce Campbell (2019); Richard Jackson (2020); Royal Book Lodge (2023); and, forthcoming in 2024, Stopgap Measures: Writings on Mike Kelley; Orshi Drozdik: Adventure in Technos Dystopium; and Marcel Broodthaers: Pense-Bête.
Join us this Sunday afternoon, enjoy a lecture by the author John C. Welchman, followed by a conversation with the artist Koen van den Broek mediated by Nicolaus Schafhausen, and evening drinks at our Art Gallery.