Kombucha workshop
Brewing Kombucha at home with Marie & Lena
Hosted by Marie Looyens and Lena Vandam, familiarize yourself with the creation process and health benefits of the in vogue fermented drink.
⁠Discover the basics, learn about SCOBY and create your own kombucha in just one evening!
19:00 - 20:30
15

En

Quai du Commerce 7, 1000 Bruxelles
Interested ?
Reserve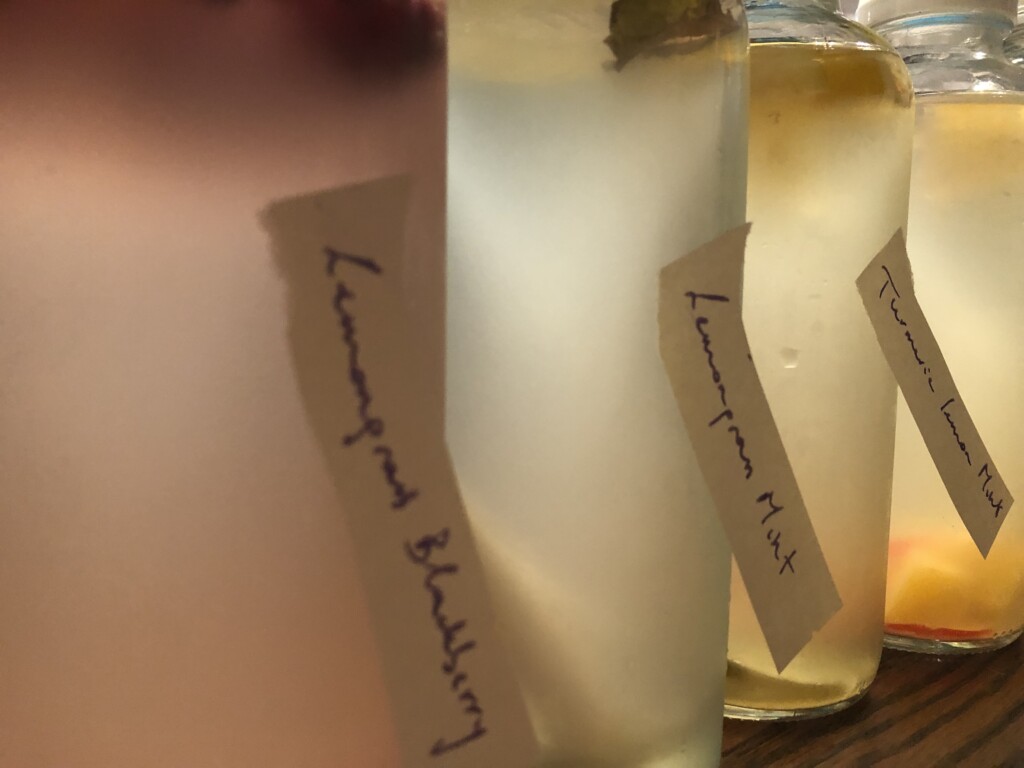 Marie Looyens studied Cultural Studies and Curation at Central Saint Martins in London, where she started exploring the city's rich culinary scene and consequently experimenting in her home kitchen.
Lena Vandam's academic and athletic pursuits led her to the United States, where she majored in Philosophy, Film and Data Analytics. Lena's fascination with kombucha arose from her quest for healthier alternatives and thus also evolved into homebrewing experiments.
The duo have been long-time friends who originally crossed paths in Antwerp during their high school days. After being separated by their international journeys, they are brought back together through a mutual interest in fermented beverages.
Programme
19:00 – 19:10: Welcome Drink / Introduction
19:10 – 19:30:  Introduction to Kombucha (Origins)  + How to Brew Kombucha (1st Fermentation)
19:30 – 20:00: BREWING
20:00 – 20:20: 2nd Fermentation + Benefits / Different Methods / Other Fermented Drinks, etc.
20:20 – 20h30: Questions / Discussion
Please make sure to bring these items:
– Big glass jar (ideally around 8L – 10L)
– Muslin cloth or tea towel
– Rubber band