Afterwork
Afterwork: DJ Lina Ejdaa
Join us for our very first Afterwork: get ready for an unforgettable musical escapade and witness Lina Ejdaa's magnetic charm behind the turntables.
Keep an eye out for the monthly Thursday Afterworks; enjoy the music, a cocktail and the company…
19:00 - 22:00
Free

Quai du Commerce 7, 1000 Bruxelles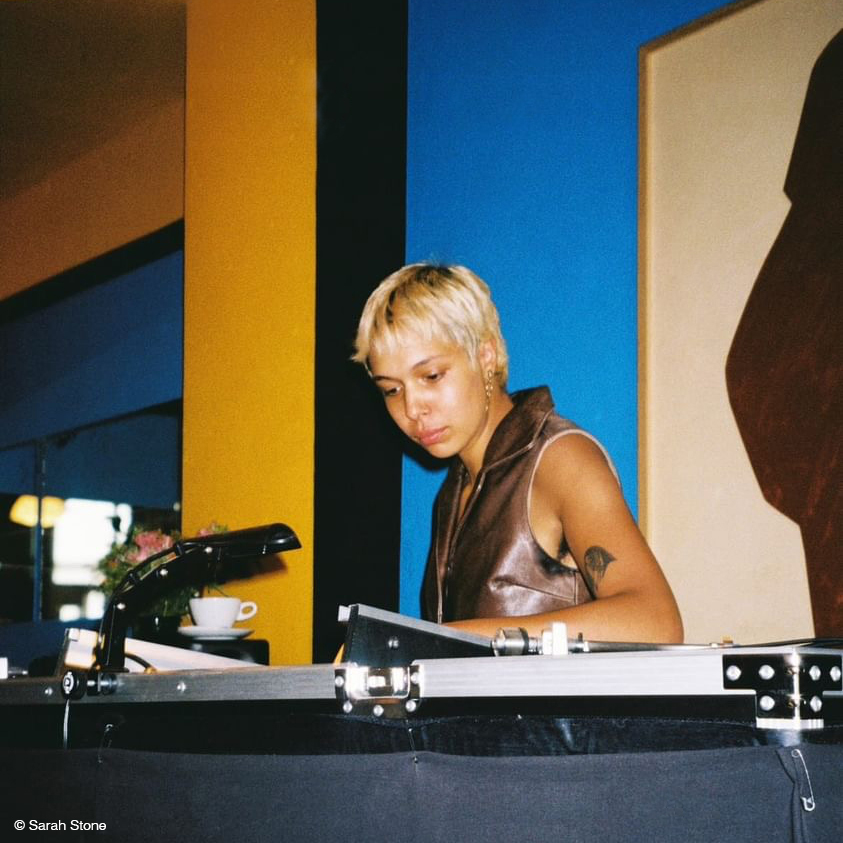 Dive into the world of Lina Ejdaa, the multi-talented artist, researcher, and passionate vinyl-only DJ. Her journey, marked by an exploration of free spaces and experimental landscapes in the city, has led her to collaborate with renowned organizations like FAAR, Forbidden City, and Het Bos.⁠
⁠
Following a transformative trip to Tokyo, Lina found herself immersed in the world of record collecting. Inspired by her experiences, she acquired a set of turntables, speakers, and a mixer, sparking the beginning of her musical venture. ⁠
⁠
With a penchant for blending diverse genres. Lina's sets resonate with a distinct energy that transcends boundaries.⁠